ё Н О П г д е ш щ ќ § % & 3 4 5 6 7 8 N O b c r s €  ' ƒ " … † ‡  ž Ц Ч Ш Щ ф х ѕ і §ћљїѕѓёяэыщчхуспнлйзегбЯЭЫЩЧХУСПНЛЙЗЕГБЏ­ЋЉЇ ] ] ] ] ] ] ] ] ] ] ] ] ] ] ] ] ] ] ] ] ] ] ] ] ] ] ] ] ] ] ] ] ] ] ] ] ] ] ] ] ] ] ] ] ,ё О П д е щ § & 4 6 8 O c s  ƒ … ‡ ž Ч Щ х і § ћ љ ї ѕ ѓ ё я э ы щ ч х у с п н л й з е г б ё і ё і џџџџ џџџџ7 K @ёџ Normal a " A@ђџЁ " Default Paragraph Font а џ@ ўџ џџџџ Р F Microsoft Word 6.0 Document MSWordDoc є9Вq

1. IMG SRC="location where you saved graphic" 2. YOUR E_MAIL =damagedink@hotmail.com 3. YOUR NAME = neil hendrickson 4. id = 632

/
Welcome to Damaged Ink
Neil Hendrickson has been creating original flash for the last 8 years and prides himself in the fact that his tribal designs are unlike all of the "others". Neil has done artwork for national recording artists such as Metallica, and Biohazard, and has had artwork published in many magazines. He has had his artwork displayed in the Philadelphia Museum of Art. He has sold artwork privately for several years. He is also a tattooist at Fantasy Ink in New Milford Pa. We are proud to present you with the first set of Neil's flash for the price of $75.00. This limited edition set of ten sheets is available to the first 200 customers. Each set consists of 8.5 x 11 display, and line drawings.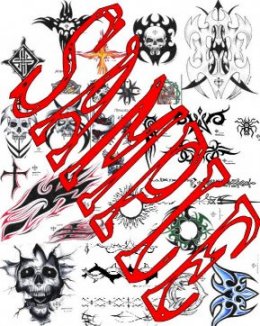 TESTAMONIAL
My name is Doug Burgess,I am an artist working at Fantasy Ink in New Milford Pennsylvania.Within only 2 hours of receiving Neil's Flash I sold two of his designs. These sheets more than paid for themselves the first day and I expect to sell many more in the near future. Looking forward to the next set!Thanks Neil.